Filing GSTR-3B Report from Tally.ERP9 in Govt. GST Portal
In Tally.ERP 9, you can generate your GSTR-3B data in the MS Word format and print it. Then you can directly copy the details from the MS Word file to the online GSTR-3B form, or use the printout to fill information manually.
To file GSTR-3B returns
1. Log in to the GST portal.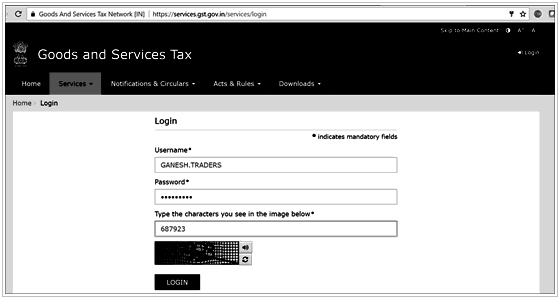 2. Go to Services > Returns > Returns Dashboard.
3. Select the Return Filing Period, and click Search. Now GSTR1, GSTR2A, and GSTR-3B will appear.
4. Under Monthly Return GSTR-3B, click Prepare Online.
5. Select the required section.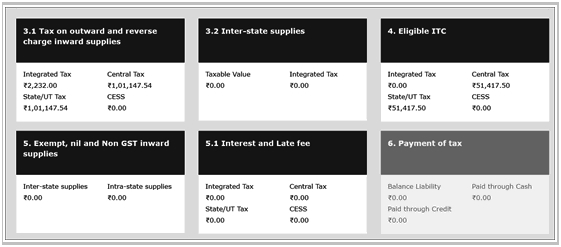 6. Enter the necessary details. You can either copy GSTR-3B details generated from Tally.ERP 9 in the MS Word format, or you can manually fill the details by referring to the printout.
7. Click Confirm.
8. Verify the details, and click Submit. To file your GSTR-3B returns, you have to make payments towards GSTR-3B.
Note: Once you click the Submit button, GSTR-3B cannot be revised.