The Cumulative Balances (Running Balance) of a Ledger account can be viewed in the Ledger Voucher reports by using F12: Configure options.
Display Ledger Vouchers
To view the Ledger Vouchers,
Go to Gateway of Tally > Display > Account Books > Ledger > Ledger account e.g. Commission account
The list of vouchers for the current month is displayed. You can change the period using F2: Period button, as required.
<![if !vml]>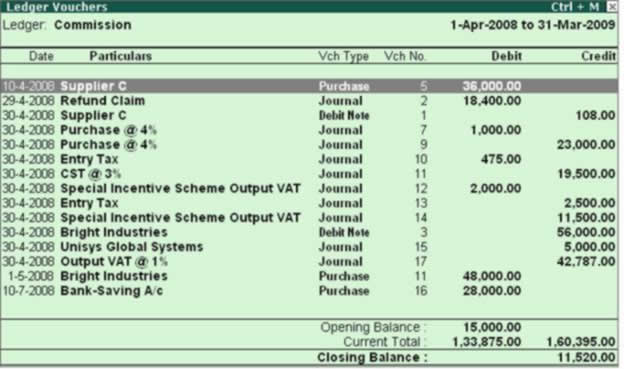 <![endif]>
[1-1A]
You may also access Ledger Vouchers by drilling down from different statements, such as Group Summary and Monthly Summary.
Buttons available in the Ledger Voucher screen:
[1-1B]
You can also display the Cumulative balances (Running Balance) for Ledger Voucher reports, by using F12: Configure
<![if !vml]>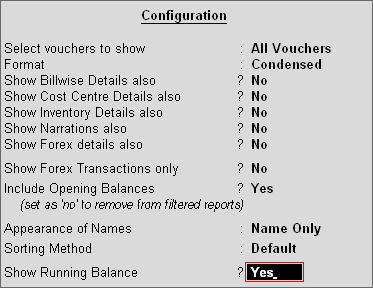 <![endif]>
[1-1C]
Set the option Show Running Balance to Yes to see the running balances for Ledger Voucher Report.
<![if !vml]>
<![endif]>
[1-1D]